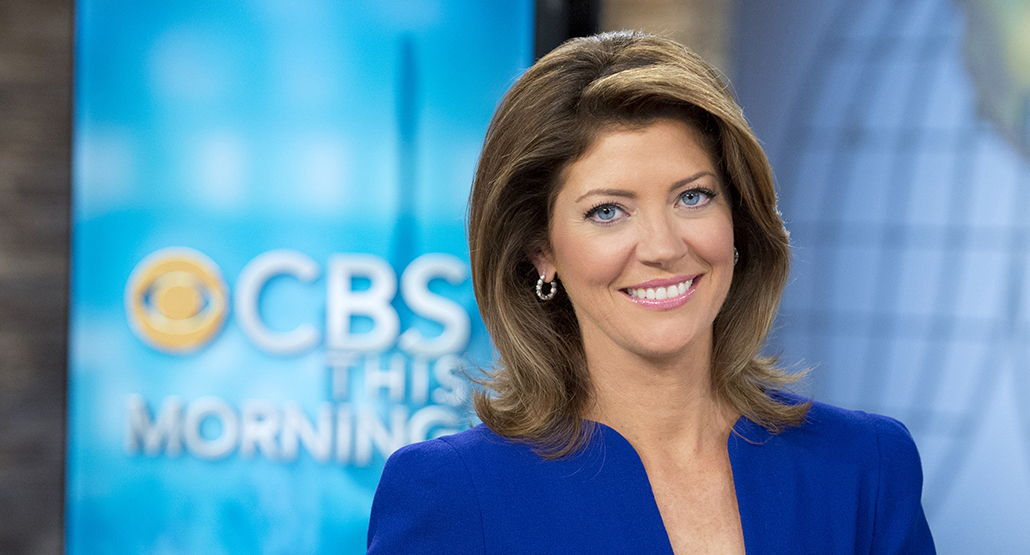 This week, our Guest PYPEin is from "CBS This Morning" co-anchor Norah O'Donnell!

It's time for our Guest PYPEin. This week we're featuring Norah O'Donnell, "CBS This Morning" co-anchor and "60 Minutes" contributor. She also often fills in for "CBS Evening News." Since joining "CBS This Morning," O'Donnell has interviewed President Barack Obama, Vice President Joe Biden and some of the world's most notable figures, including Nobel Peace Prize winner Malala Yousafzai and the Dalai Lama. O'Donnell has covered four presidential campaigns, all while raising three young children with her restaurateur husband Geoff Tracy.  They split their time between New York and Washington.
1. What is your occupation?
I am co-host of CBS This Morning with my (fabulous) teammates Charlie Rose and Gayle King.
2. If you weren't a broadcast journalist, what would you be?
I would have to be a doctor. I come from a family of doctors so we always joke that I'm the black sheep of the family. My sister – Captain Mary Teresa O'Donnell – is so brilliant. She is currently the chief surgical resident at Walter Reed Army Medical Center.
3. Who is the funniest person you know?
My three kids! My twins – Henry and Grace (8) – and my daughter, Riley (7) are such a hoot. They are currently trying to convince me to get them a dog. I am starting to cave (but don't tell them that!)
4. On a plane would you rather sit next to the person with a raging cold, the nonstop talker or the person with a tuna and onion sandwich?
The nonstop talker because I always carry earphones!
5. When are you most happy?
That's an easy one. When I am doing what I love (the news) and with the ones I love (my family).
6. What do you both LOVE and HATE?
Social media – I LOVE channeling my inner foodie on Instagram but I HATE spending too much time on it.
7. What is your current state of mind?
Prepping for spring break with my kids and husband (plus a very exciting interview my team and I have been working on for years… stay tuned!).
8. When did you last cry?
I was crying (of laughter) when Gayle King and I serenaded Charlie Rose after my Carole King interview. We sang "(You Make Me Feel Like A) Natural Woman".
9. When did you last apologize and to whom?
My 3 kids for not having a dog… did I mention they really want a dog.
10. Chicken, Steak or quinoa?
Quinoa (I really enjoy quinoa in my Sweetgreen salads – delicious!)
11. How do you Put Your Pretty On (How do you get your game face on, so to speak!)?
I look like a wreck at 4 a.m. But luckily Gayle and I have a fabulous hair and makeup team CBS This Morning. Truth be told, it's one of the greatest perks of the job.