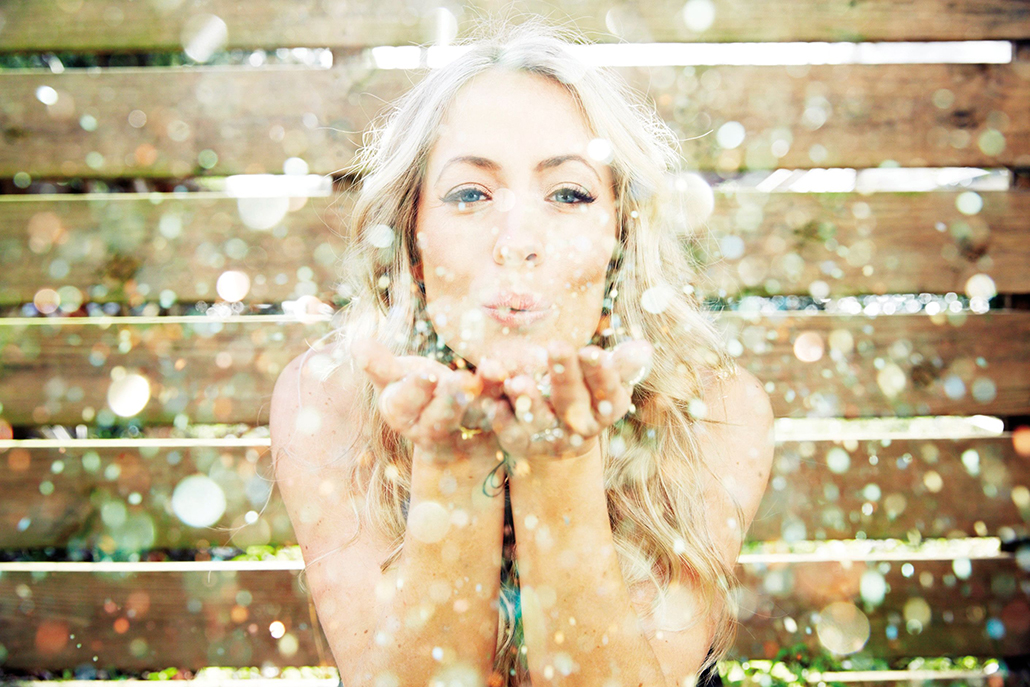 Namaste! This week, our Guest PYPEin is from Kathryn Budig, an international renowned yoga instructor and author.

Kathryn Budig is the founder of Aim True and author of The Women's Health Big Book of Yoga. She is a contributing writer for Yoga Journal, Yahoo! Health, the Huffington Post, Gaiam, The Daily Love, MindBodyGreen among others. Kathryn has graced many magazine covers including Yoga Journal, Mantra and Origin and is a sponsored athlete for Under Armour. Kathryn co-founded "Poses for Paws"—a project dedicated to raising money for animal shelters through yoga. Her new book Aim True is on sale now.
1.What is your occupation?
I'm the Aim True founder, writer, yoga teacher, lover of food + dogs.
2. If you weren't a yoga instructor and author, what would you be?
I'd probably be a professional chef. It's all about the food!
3.Who is the funniest person you know?
Bill Murray. He cracks me up without even saying a word.
4. On a plane would you rather sit next to the person with a raging cold, the nonstop talker or the person with a tuna and onion sandwich?
Tuna and onion sandwich. . .maybe they'd share.
5. How do others see you?
Authentic, kind and fun.
6. When are you most happy?
When I'm in the kitchen surrounded my loved ones and dogs.
7. When did you last cry?
A few hours ago after a particularly earnest moment with my best friend.
8. When did you last apologize? And to whom?
To my best friend—might explain the crying.
9. Chicken, steak or quinoa?
Chicken in my quinoa, please.
10. How do you Put Your Pretty On? (How do you get your game face on, so to speak!)
I remember that it's my duty to show up and give my students/readers 100% of myself. They come to me to be inspired, and I intend on delivering every moment, because I would never want to have someone walk away disappointed because I was in a cranky mood.