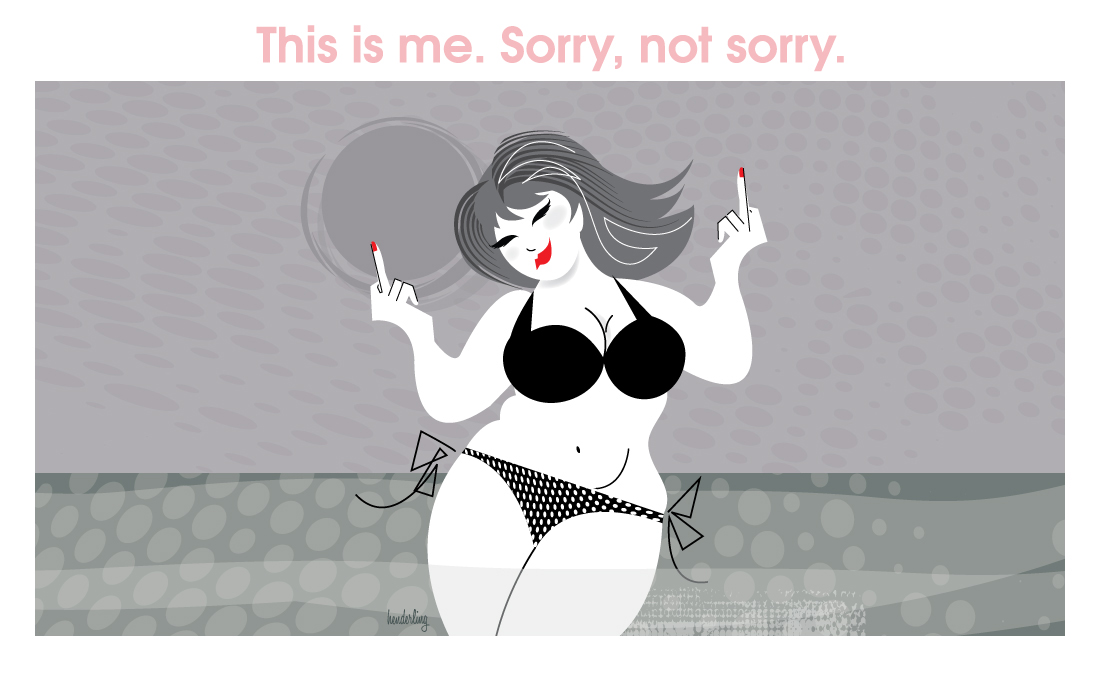 "Sorry, not sorry" is a generic and often ironic apology to "anyone who might have been offended." Translation: "Get over it."
This week PYPO is exploring the passive aggressive or plain old aggressive phrase of "Sorry, not sorry." On Twitter, the hashtag #sorrynotsorry has garnered over 7.5 million impressions. Obviously, the non-apology apology or "nonpology" is a very real thing. It is a generic and often ironic apology to "anyone who might have been offended."
It can mean so many things:
1.) Get over it.
2.) You are a wanker.
3.) You actually probably owe me an apology.
4.) I have zero respect for you.
5.) I am an entitled Millenial.
6.) This is politically incorrect so I am pre-empting critics.
7.) I actually don't know what this means but it's trending, so I'm throwing it out there.
A quick online search shows that "Sorry, not sorry" is such a thing that there is a popular hip hop song "Sorry, Not Sorry," a three-piece band from San Francisco of the same name, an improv troupe, as well as an IPA beer from Stone Brewery in California.
Perhaps women's tendency to over-apologize just to be polite has given way to giving zero f@#$s?
Or perhaps we're all tired of pretending to be remorseful? What are you "Sorry, not sorry" about? Are you a nonpologist? Enquiring minds want to know! #PYPEin