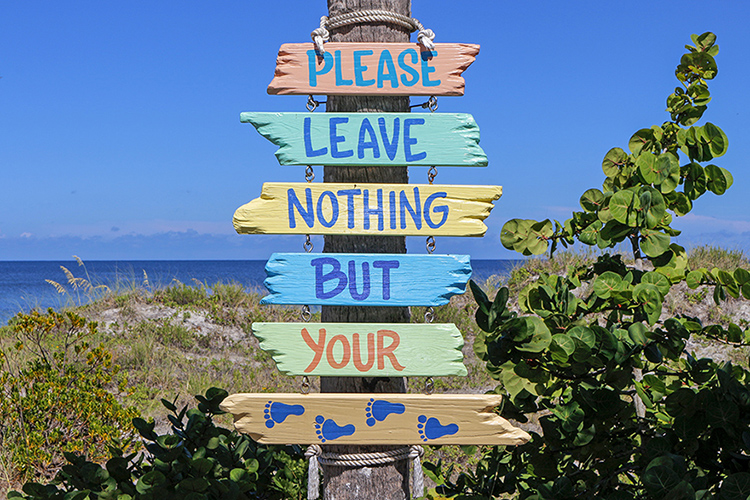 The words were easy to find - and now the actions need to follow. It is, after all, the season of giving. So, while my daughter is focused on what she will get this year, we need to show her the joy of giving to others.
One month later, it's still startling.  I keep expecting to wake up from a disturbing dream. It is exhausting.  And mind numbing.
I remain overwhelmed by the enormity of the change – and by the changes I fear are yet to come.  There is so much work to be done.  The opportunities are endless.  Petitions to sign.  Phone calls to make. Protests to attend.  All are important, and they make us feel part of something.  But they don't always accomplish what we hope they will, and when they do, their impact can take years to be felt.  While that doesn't mean we shouldn't do them, for me, there needs to be more.  I need to see the impact.  And so does my daughter.
My daughter grounds me.  Through her 8 year old eyes, I see the impact a single act of kindness has.  And if we look carefully, we can see acts of kindness every day.  Lucy is always watching – as are all kids her age.  She sees the good – and she sees the bad.  When she senses that I am anxious, she gets anxious too.  If she senses that I feel powerless, she will feel powerless as well.  I have tried to teach her (and show her), that actions speak louder than words; that it is important to be brave and to take action.
On the day after the election, I told Lucy, "we need to double down on our own outpouring of love and goodness in the world.  We need to be grateful for our good fortune, and pay it forward.  Give to others…monetarily, yes…but more importantly give of ourselves;  more hugs, more time, more smiles, more kindness, more compassion.  Be helpful, inclusive and lead with your heart."
The words were easy to find – and now actions need to follow.  It is, after all, the season of giving. So, while my daughter is focused on what she will get this year, we need to show her the joy of giving to others. Yes, we can give toys to the toy drive and food to the food drive and books to the book drive – and we will – but the real gift of giving comes when you see the impact it has on someone's life.  The ability to touch a life.  THAT is powerful.  THAT will have a lasting impact.
The other night, Lucy and I watched a beautiful documentary short, Joe's Violin, conceived, produced and directed by Kahane Cooperman.  It is a powerful story of the journey of a violin that finds it way from the home of an elderly Holocaust survivor into the hands of a spirited 12 year old girl in the Bronx.  It's a story full of perseverance, of giving and of bravery.  It perfectly illustrates the impact one small gesture can have.  It shows the joy of paying it forward. The joy of connection – in this case through music – and through community.  The emotion in the film is raw and tangible and beautiful.  I could see its impact on Lucy as she processed it with her head and her heart.  Her body melted into mine as we watched.  It was a wonderful reminder of the acts of kindness that take place every day that mostly go undocumented.  Given the political morass that is enveloping us, we must focus on these acts more than ever.  For our children, and for our ourselves.
I encourage you to watch it and share it with your children http://video.newyorker.com/watch/the-new-yorker-shorts-joe-s-violin.
The power of a single gesture – this is what we need to remember.  It is what we need to try to do EVERY day, on our own, with our children, and with each other.  The coming weeks will be full of giving and receiving.  It is the ideal moment to teach the power of kindness and compassion and leading with your heart.
Below are a few of the organizations and causes that we will be sharing our time and resources with.  Some are based in our neighborhood, and some are across the globe.  All directly impact the people who are least likely to ask, but who are in need of generosity, love and a helping hand.  Many help children Lucy's age who only dream of having the opportunities she has.
Give locally and give globally.  Give of your time and with your wallet.  These actions transcend politics, help heal, and give us all a sense that we are making a real difference in the lives of others.  It fulfills the message of being hopeful, inclusive and big hearted – the message that Hillary Clinton tried to send throughout her campaign. It can live on through us and our children, and can be the foundation for teaching the next generation of leaders.
Unicef – easily navigable site you can review with your children – pick the one(s) that have the most meaning for you; https://inspiredgifts.unicefusa.org
Save The Children – educate a girl and brighten her future – have your child become a pen pal and see how your gift is helping someone just like her; http://gift.savethechildren.org/site/c.dvKSIbOSIlJcH/b.6885579/k.BFD5/Home.htm
West Side Campaign Against Hunger – Through a supermarket-style food pantry, West Side Campaign Against Hunger alleviates hunger and creates a culture that promotes self-reliance and works for change; http://www.wscah.org/food-pantry/
Bully Bust – Promoting a Community of Upstanders – a great site with many opportunities to give and for kids to learn; http://www.bullybust.org
Kids In Need of Defense – With every purchase on Satya Jewelry https://goo.gl/KwPpqi with the code ALYSIAGIVESBACK, Satya will give 30% of proceeds to KIND: KIDS IN NEED OF DEFENSE, which has the incredible mission of protecting children in danger; https://supportkind.org