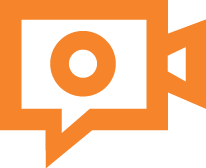 PYPEin WTF?
The last decade has witnessed a major shift in the way we communicate.
These days, "LOL, I'm ROTFL. TTYL, LYLAS!" is an actual sentence,
to which most of us would respond WTF? (Or DTF, if real confusion ensues).
And these acronyms don't live in a vacuum, but thrive within a whole other set of
"evolved linguistics" that describe the actions by which we can employ the second
generation of TGIFs. We tweet, retweet, post, share, snapchat, vine, periscope, and now,
we PYPEin.
PYPO is not about reporting the news, but creating it by starting conversations.
These conversations are started and sustained by a community that will PYPEin.
Say what you want, when you want and how you want. PYPEin to LOL, share a story,
or express an opinion in as many characters as you see fit.
For those of you still confused, just click the little camera icon and start recording.
Don't worry, you can erase and start over as many times as you want, no filters required.
When all else fails, PYPEin, WTF. We'll hear you.